Key Word Strategies for Better Online Marketing ROI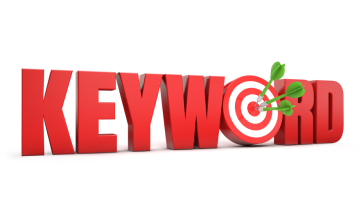 Most business owners recognize that the function of key words is to drive traffic to a website, but not all understand overall strategies employed by specialized Internet marketing pros.
Following a few basic principles for key word selection will improve your choices and results.
Start with Your Audience
Any good marketing strategy starts with the customer. The more you know about your customer, the better your chances of crafting messages that connect to your audience. The same is true of key words. If you focus on your audience's hopes, desires and dreams, you'll take a lot of guesswork out of the key word selection process. For example:
Demographics. Where does your audience live? If you are a local business, you'll probably want key words that reflect location. If you appeal to a specific niche, whether women in their 20s and 30s or seniors and retirees, use key words that are specific to audience interests and needs.
Motivation. What is your audience looking for? Are they interested in the best price? Is quality more important to them than cost? Understanding the need or interest your audience is searching to satisfy will facilitate your selection of search words and target their motivations.
Develop and Update Quality Content Regularly
Search engine gurus like Google place a high value on quality content and are constantly changing their search algorithms to weed out what they consider as unethical tactics like key word stuffing, article spinning, bogus reviews and link factories. Any sites employing such gimmicks will never achieve a good ranking status in searches.
Quality content is considered relevant to your business and valuable to your audience.  The content on your target web page, blogs, social media sites, company review sites, etc. needs to tie closely to your key words. Does your content help your audience answer a question? Does it help them find what they are looking for? If the answer in no, the amount of traffic you generate from searches is irrelevant; users will quickly leave your site and move on. If the content is informative, useful and valuable to your audience, they are far more likely to stay engaged and spend more time perusing your site. And, they are more likely to share the content with a friend, which adds to your exposure and helps find new and interested prospects. If you update quality content that contains key words regularly, search engines will reward you with favorable ratings.
Narrow Your Focus
It seems that everyone wants results that "go viral." Ask yourself why. Are you trying to build a global brand? Is appealing to the masses going to increase your odds of finding a qualified lead that is motivated to buy, or are you just creating a lot of irrelevant traffic that may waste your money on a pay-per-click ad campaign?
A good rule of thumb is to follow your unique selling proposition to narrow your focus and your choice of key words. You may find that, even without a top search engine ranking, if you are specific with keywords and distinguish yourself from your competitors, you attract more qualified leads and motivated buyers. As an added bonus, you may find less competition for the specific key words that reflect your unique selling proposition, which means you can save some money in the key word purchase process. To help you understand the potential costs of very broad, general and non-specific key words, take a look at this article: http://bit.ly/1Bl1VSi.
Define Your Goal
A common response questions related to the goals of search engine optimization is, "I want to be at the top of Google's rankings." That's a great strategy if your primary goal is creating impressions and building brand recognition. However, if you are like most business owners, your main purpose is to convert users into paying customers. If you follow the principles outlined above and focus on your audience, develop and update quality content and promote your unique selling proposition, you are far more likely to create conversions.
Know the Online Marketing and Search Engine Trends
Key word selection can be a complex issue if one does not track online marketing trends and keep up with the continual changes that search engine companies like Google employ to improve the customer experience. Unless you have a lot of expertise in Internet Marketing and a lot of time to develop content, manage social media sites and meet the other demands of SEO, your efforts may be better served by enlisting a local firm that specializes in the field.
If you're looking to expand your business with the World Wide Web to generate leads, sign ups, Internet sales, or build brand awareness, visit us at www.webdesignanddevelopment.com.
We offer a complete Internet marketing solution including search and display, website design, graphic design, hosting and much more. Join the online revolution today with a FREE QUOTE for your online marketing needs at www.webdesignanddevelopment.com.