The Importance of Online Reviews for Your Business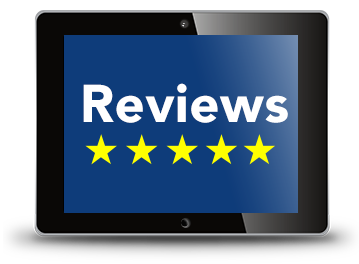 Building up your online presence is of vital importance to your business. The simple fact is that increasing your visibility online means more traffic to your website and that means more leads. New business is the lifeblood of every business. A key part of generating that new business in this day and age means using every option that is at your disposal to generate more web traffic.
Online reviews of your business can and do have a profound impact on how consumers perceive your business. The notion that "no one pays attention to that kind of thing" couldn't be any further from the truth. People most definitely pay attention to online reviews, but that is only one side of the equation.
It is important to remember that people use the Internet to find and research most of the goods and services that they now buy. Whether it is deciding on what new phone to buy or what new gym to join, consumers now research and investigate everything online before buying. This is part of why websites like Yelp and Angie's List are soaring in popularity.
Even a single bad review of your goods or services can cost your business dearly. A very short negative review such as "Poor service," or "Rude" can be enough to send customers to your competitors. In short, online reviews matter.
Are your customers happy with your goods and services? If so, then one of the most important steps you can take is to ask them to share their experiences both as a quote on your own website and through social media, sites, blogs and elsewhere.
Your happy customers are likely one of your single greatest untapped sources of new revenue. The enthusiasm that they have for your business can be translated into positive reviews that are authentic. That leads to not just to interest, but also to trust. When consumers see that others have had a positive experience, they are much more likely to trust the company in question. Trust is the backbone of winning new business.
Consumers take a company's online presence very seriously. Even just one bad review can put a business at a competitive disadvantage. Good reviews, especially lots of them, can help you in many ways. For starters, good reviews can counteract the negative reviews that people may find online. Secondly, good reviews help to boost your online profile. These reviews can show up in search engine results, and that can mean new traffic and new leads organically flowing to your site.
Any business looking to increase its online profile should be very concerned about its online reviews both good and bad. Finally, if you do spot a bad review and you have a way to respond in a professional manner, by all means do so. Don't ignore it. No matter how outrageous a complaint may be, always maintain a calm demeanor and stress the fact that your company is dedicated to providing quality service and quality products.
The next step, of course, is to ensure that you have a quality website with great graphic design. Web Development and Design specializes in creating websites that get results. Contact us today for more information on how we can build positive awareness for your brand and convert your site's visitors to paying clients.