How to Manage Your Budget with Google Adwords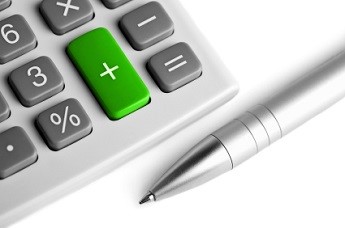 A lot of small businesses are missing out on great revenue-generating opportunities with Google Ads because they consider them to be too expensive.
Google Ads don't have to cost an arm and a leg. In fact, they can be a highly cost effective way to grow your business and increase your profits. The key to minimizing costs and maximizing your return on investment with Google Ads is budget management. This post reviews some key ways to effectively manage the costs of a Google Ad campaign for the budget-conscious business owner.
Set a Budget
Determine how much you want to spend on online marketing and manage your budget by capping the spend. You can set daily maximums with Google Ads and you can adjust them higher, lower or shut them off any time you choose.
Use Geo-Targeting to Define Your Audience Reach
Google Ads allows you to define geographical parameters. The range is broad, from international to specific zip codes. By focusing on the area where your prospective customers reside, you reduce your costs and reduce irrelevant traffic.  For a complete guide to geo-targeting, check out this article: http://bit.ly/1l9eZ8J.
Start with a Test Market
Using the geo-targeting capability described above, start with a small sample size to assess response rates and minimize startup costs. For example, if your business services customers comprising a greater city area, identify a few zip codes from which residents most likely reflect the age, interests and income levels of your ideal customer. If your ROI looks good after your sample test, you can always broaden your target to a wider area.
Build a Negative Keywords List
The use of negative keywords is less broadly understood that keywords. Negative keywords will help you focus better on your area of specialization by eliminating unwanted traffic. For example, if you specialize in children's clothes, you can add "men," "women," and "toys," to eliminate your ad from displaying on searches that include words on your negative keyword list, which helps you reach your most interested customers.
Schedule Your Ads
You can limit your ads to specific days of the week, even time periods during those days. For example, if you are open for business on weekdays only, and if no one is available to respond to customer calls on the weekend anyway,
consider limiting the days your ads run to Monday through Friday.
Analyze and Adjust
One of the best features of online marketing is that, unlike radio, television and newspaper ads, Google Adwords collects data that can be used to analyze traffic. Regularly reviewing and analyzing results puts you in a position to adjust to market traffic. For example:
Looking at traffic patterns may indicate that some days of the week are much more productive than others. As mentioned above, you can turn less productive days off.
If users are clicking through to your website, but spending little time there, you may want to evaluate your landing page and optimize it through better design, functionality or content so that it works better to create conversions.
Monitor quality scores (see more below) that impact your ad costs as well as their ranking.
Monitor Quality Scores
Google looks at click-through rates and the quality of keywords and landing pages to determine overall ad positions. Keywords promote traffic, high click-through rates and a landing page that loads quickly, contains original and relevant content and navigates well are all factors related to good quality scores. A high quality score decreases your cost and ranks your ads higher.
So, if your quality scores are low or slipping, it may be time to evaluate your keywords, your ads and your landing page and make adjustments as a means of managing your ratings and costs. These adjustments will also improve the user experience and lead to higher conversion rates, which will increase your return on investment.
As you can see, controlling your spend and maintaining a budget is largely determined by how well you manage your Google Adwords accounts. Local Internet marketers who specialize in Google Adwords can design and manage your ad campaign to minimize your costs and maximize your return on investment.
If you're looking to expand your business with the World Wide Web to generate leads, sign ups, Internet sales, or build brand awareness, visit us at www.webdesignanddevelopment.com.
We offer a complete Internet marketing solution including search and display, website design, graphic design, hosting and much more. Join the online revolution today with a FREE QUOTE for your online marketing needs at www.webdesignanddevelopment.com.