Effective Ad Campaigns for Any Budget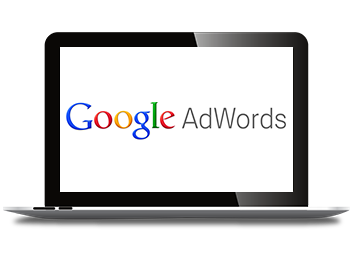 Is the high price of advertising putting a crimp on your marketing budget? Have you spent scads of bucks on a direct mail campaign, only to be disappointed with the low response rate?
Advertising doesn't have to be expensive. It doesn't have to be a waste of money. It is no secret that the Internet and mobile phones have revolutionized the way consumers shop. Online shopping is BOOMING! And there are several good reasons that over 1 million businesses use Google AdWords to take advantage of this explosive trend. A few of those reasons are listed below.
Digital Ads are Inexpensive
Placing an ad through Google AdWords is simple and inexpensive. A digital image and a few lines of text and you're ready to go. There are thousands of stock photo sites that sell cool, low-cost pics if you need an image.
You only Pay for Clicks
Unlike direct mail, if a potential customer ignores your ad, you haven't thrown good money down the drain. You don't pay anything. You only pay when an interested party clicks on your ad and visits your website, or calls you.
You Control the Spend
You can put a daily limit on how much you spend with Google ads. Set a budget and enjoy the peace of mind that comes with knowing you will not exceed it. You can also turn the service off at any time.
Targeted
You can define your ads by area–local, regional, even global—related websites and demographics, all of which increase your odds of reaching the right prospects.
You Get Immediate Results
Unlike Search Engine Optimization (SEO), which can take a long time to generate results, a Google Adwords campaign can generate impressions and visits to your site right away. Your ad appears on a search page the moment a searcher Googles a related area. You are instantly matching your ad to someone who is looking for a product or service that you offer.
Customers Who Click Through are More Motivated to Buy
Your ad is recognized for what it is—an ad—and that helps differentiate shoppers from others who are simply looking for information about a topic.
You Can Analyze Results
With Google AdWords, you can track the number of people who notice your ads and what percentage click to visit your website, or call you. You can track sales produced by your ad as a percentage of total sales tools to monitor effectiveness.
Getting started with Google AdWords is as simple as signing up for a free Google account and following the guidelines to kick of your ad campaign. To learn more about the steps for setting up your ads, take a look at this article, "How to Get Started with Google AdWords," by PC World http://bit.ly/VD3TNT.
If you are technically challenged or strapped for time, contact a professional agency that specialize in Google AdWords campaigns. Relying on their experience and expertise will get your campaign up to speed and maximize its effectiveness at a reasonable cost.
So what are you waiting for? After all, this is the 21st Century and a lot of prospects are waiting to view your ad on the Internet or on their mobile phone. Take advantage of the power of online advertising and see for yourself how over a million businesses just like yours are cashing in, attracting customers and building profits.
If you're looking to expand your business with the World Wide Web to generate leads, sign ups, internet sales, or build brand awareness, visit us at www.webdesignanddevelopment.com. We offer a complete Internet marketing solution including Google AdWords, website design, graphic design, hosting and much more. Join the online revolution today with a FREE QUOTE for your online marketing needs at www.webdesignanddevelopment.com.